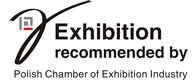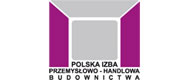 HOSTED BUYERS
Programme Partner

Meet the Gold Medalists of budma 2017!
26 products received one of the most prestigious award – the MTP Gold Medal of BUDMA Fair!
Innovation, high quality materials and excellent parameters of the products were the main criteria taken into account when granting awards. These products therefore deserve special attention, and we'll see them, of course, during the BUDMA fair!

Soon, on the zlotymedal.mtp.pl website you will be able to vote for the best product, in your opinion, and the winner will receive an additional prize: MTP Gold Medal - Consumers Choice. You can also vote during the fair in special Masters Zones (Pavilion 3, 5 and 7).

The list of 26 winners of the MTP Gold Medal BUDMA, complete with product descriptions is available here.

......................

Awards MTP Gold Medal awards of the BUDMA fair are granted by the Jury chaired by prof. dr. Eng. Joseph Jasiczak, director of the Institute of Structural Engineering, Department of Civil and Environmental Engineering at the University of Technology.