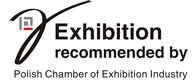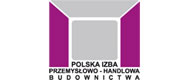 HOSTED BUYERS
Programme Partner

Meet the Gold Medalists of BUDMA!
As many as 35 products have won the prestigious MTP Gold Medal award of the BUDMA construction trade fair!
Expert Jury, under the leadership of rof. dr hab. Eng. Józef Jasiczak, director of the Institute of Building Structures, the Faculty of Civil Engineering and Environmental Engineering, Poznan University of Technology, evaluated the submitted products in terms of innovation and high quality of materials and technologies used.

All awards granted are equivalent. Congratulations to the Exhibitors, and we encourage you to read the most innovative products of 2018!

You can also vote on the best construction product in your opinion in 2018 - just vote on the website www.zlotymedal.mtp.pl/en or during BUDMA trade fairs in special Master Zones!

It's up to you which product will receive the MTP Gold Medal - Consumers' Choice!