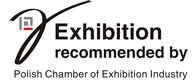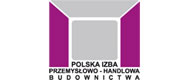 HOSTED BUYERS
Programme Partner

03.02.2017
Already on Monday, merchants representing major retailers from 27 countries (and 4 continents!), will arrive in Poznan, and on Tuesday will begin business talks with more than 800 exhibitors at the BUDMA Fair!
25.01.2017
BUDMA fair is a perfect opportunity to see hundreds of new products and latest technologies in one place!
04.01.2017
26 products received one of the most prestigious award – the MTP Gold Medal of BUDMA Fair!
16.12.2016
We kindly invite you to visit Poznań International Fair! Here you will find business contacts, novelties and the chance to develop your passions. In the latest issue of Poznan Fair Magazine "Exhibition calendar 2017" we present trade fair events, organized by the International Fair for almost all industries.
25.11.2016
MTP Pavilion 5, which will host representatives of the joinery industry is already completely full!
03.11.2016
See who will be the exhibitor of BUDMA 2017!
07.08.2016
We kindly invite you to read the latest issue of "Poznań Fair Magazine". We invite you particulary to read about the GOLDEN MARKETING CONFERENCE, which take place in November. The main topic of this year conference will be neuromarketing, innovation and personalization. PMT readers' interested in participation in the conference can take adventage of special discount.
02.06.2016
The first companies benefited from the best offer and have already confirmed their participation in next year's BUDMA!