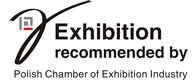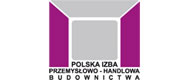 HOSTED BUYERS
Programme Partner

3... 2... 1... START!
9 am o'clock and first guests of the construction industry fair BUDMA strted business talks!
BUDMA fair started today and will last untill friday giving the opportunity to talk to nearly 1000 exhibitors, see the latest offer and solutions including 43 products with prestigeous Gold Medal award of the BUDMA and WinDoor-tech fairs!
We invite you to take part in the official fair opening that will take place at 12am o'clock in the pavillion 11!
Welcome!