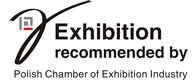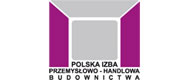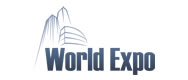 HOSTED BUYERS
Programme Partner

11.01.2019
These products will create new trends in the construction industry in 2019!
07.01.2019
Take a look who is going to exhibit at the BUDMA 2019 Construction and Architecture fair! Find the most interesting companies from Poland and countries from all over the world and visit them during the largest construction industry exhibition in the Central and Eastern Europe!
19.12.2018
May this Christmas bring back the best memories, spent together with the closest family, filled with warmth and the smell of gingerbread. May all your dreams come true. Wishing you all the best for 2019.
16.11.2018
If so, it's about time to change it... until November 30, we guarantee your company the best possible conditions for participation in the fair. It's worth it, because there are not many exhibition places left!
15.10.2018
The results of the latest "Report on the construction of houses in Poland" prepared by Oferteo.pl show that Poles are still choosing to build homes in traditional technology.
05.07.2018
BUDMA Construction and Architecture fair is one of the largest trade fair in Europe and probably the most important in the CEE. If you are looking for new business opportunities from this region, you should consider to present your offer during the BUDMA Fair!
27.06.2018
We present You the latest issue of Poznań Fair Magazine. We invite You to read both its paper and online version. In this issue we present the distinguished guests who visited Poznań International Fair in the recent months, provide reports on the spectacular fair and events, and present Arena Hall, which joined the group of objects managed by the Poznań International Fair. And moreover…
07.06.2018
The BUDMA Fair has been a peculiar barometer of trends and changes in the construction industry in Poland for over 25 years. Presentation of the latest technologies, products and solutions is reflected in the amount of construction and renovation work in the construction season following the fair.