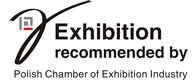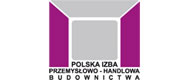 HOSTED BUYERS
Programme Partner

Design 4 senses zone
Design 4 Senses - Your offer deserves more!
Design 4 Senses is a specially arranged space of the BUDMA fair that will take your customers to an unusual world full of sensual experiences!
| | |
| --- | --- |
| | VisualStudio Zone - Excellent composition of shapes, colours and forms gives space extraordinary character! Show modern colours, harmony shapes, 3D effect or smart lighting - inspire, attract attention and create a unique atmosphere! |
| | TouchPoint Zone - a touch of comfort! Awareness of thermal comfort, extraordinary material texture and innovative smart home solution provide comfort, security and functionality. |
| | AudioZone Zone - time to relax! The good acoustics of the room affects our well-being, both at work and at home. Silence allows for restless rest, gently reaching nature sounds for relaxation, better efficiency and concentration. |
| | AromaSpot Zone - aroma aura! Reduction and absorption of unpleasant odours are often a problem. The smell of nature arouses positive associations and introduces them into a good mood. Take your customers on a magical journey through the scented garden! |
Design 4 Senses zone is located in the central part of the BUDMA Fair - next to it no one will pass indifferently! It is here architects, designers, investors, all BUDMY guests will seek inspiration and knowledge. The Design 4 Senses will be part of the Inspiration Stage, which will feature presentations, workshops, architectural debates and competition venues.
At your disposal we place a space (3-5m2) in the Design 4 Senses zone (see visualization), where you can present materials, ready-made products, construction solutions in a non-standard way, stimulating the visitors' flair and creating the desired impression on potential clients. Your products will definitely be in the spotlight!
Run all the senses of your customers!
| | | |
| --- | --- | --- |
| | | |
| | | |
For Design 4 Senses Partners:
Presentation of company / product in magazines and websites cooperating with BUDMA, including:

Zawód:Architekt
Architektura Murator
Builder Architektura&Design
ARCH
Architektura.info
Sztuka Architektury

Dedicated website at www.budma.pl


160 000 unique users
1 400 000 pageviews

Dedicated AdWords campaign


Dedicated promotional folder: 15,000 copies (inserted in architectural magazines and given at the entrance to the fair)

OUTDOOR information at the fairgrounds

The possibility of 15-20 min. presentation of the company / product on the INSPIRATION Stage in the Design 4 Senses zone

Promotion on Fanpage of BUDMA Fair

Dedicated newsletter for architects, designers and investors (base of about 30,000 records)

Presentation of company / product on LED screens during BUDMA

Company / product presentation in the BUDMA News magazine, distributed min. 2 weeks before the fair starts; circulation of min. 100,000 copies

Get another way to reach the customer!


Design 4 Senses Partner Package (presentation of 1 product) 15 700 PLN*
Special package for BUDMA Exhibitors (presentation of 1 product) only 9 700 PLN*
Prices do not include VAT.
* Estimated value of the promotional package: 45 000 PLN.
CONTACT: