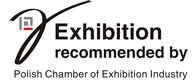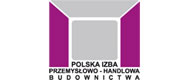 HOSTED BUYERS
Programme Partner

ATTENTION! Fraudulent activity of Expo Guide!
Poznan International Fair would like to warn all exhibitors against fraudulent activity of Expo Guide company.
We are receiving disturbing information that indicates that Expo Guide unfair practices still apply to our exhibitors.
We would like to inform you that this company uses the name POZNAN INTERNATIONAL FAIR without our consent. Poznan International Fair are not associated with this company to any contract and are not liable for its obligations.
Expo Guide activity is relying on misleading information by sending properly formulated catalogue entry application form. We would like to advise not to fill and return such form under any circumstances.
The operations of the Expo Guide reached a considerable size, not only on European but also American and Asian market. Companies that have entered into cooperation with Expo Guide - unaware of the financial consequences of signing and returning the form - responded to the proposal to post the entry in the online catalog of the Expo Guide.
If you already submitted the form please visit UFI website (the Global Association of the Exhibition Industry) to find more information about further actions.