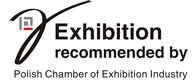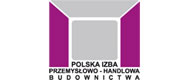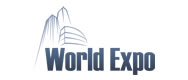 HOSTED BUYERS
Programme Partner

Gold Medal Winners 2019
Gold Medal Award is one of the most recognizable award in Poland, which is granted after a carefull assessment of experts to innovative products of the highest quality, meeting a number of criteria and manufactured on the basis of the highest class of technology.
Among many of submissions, the Jury chaired by prof. PhD., Eng. Joseph Jasiczak, director of the Institute of Structural Engineering, Department of Civil and Environmental Engineering at Poznan University of Technology, awarded 37 products with the Gold Medal of BUDMA fair. All MTP Gold Medals awards are equivalent.
Congratulations to all exhibitors whose products have been awarded with this prestigous award.
Products awarded the MTP Gold Medal of the
BUDMA 2019 International Construction and Architecture Fair
All the MTP Gold Medals are equivalent. The list is arranged alphabetically by product.
Aluminium skirting boards STRAMA®

STRAMA-PIOTR STRAMA, Szaflary

Hall 3 Stand 61

The advantages of STRAMA® aluminium skirting boards are as follows: Elegant, modern design. Simple and intuitive installation. Easy disassembly and reassembly. A minimum of accessories:

• basic version consists of: skirting board, fixing and caps (corners cut at 45˚)

• additional option: a universal wooden bar in any colour (e.g. instead of caps and cutting at 45˚).

Additional universal use, e.g. as electrical wiring route, cover board, ceiling lighting, 7 anodizing colours.

Aluminium door frame for glass doors with integrated hinges − CGLASS OFFICE System

NORGPOL CZERWIŃSKI SPÓŁKA JAWNA, Warsaw

Hall 5 Stand 86A

The system of three types of frame profiles for glass doors with integrated hinges for mounting a door pane. The uniqueness of the solution lies in the method of installing hinges on the door frame. From the inside the fixed frame profile features a guide for insertion of the hinge pin to allow its exact alignment in relation to the door seal and coaxial attachment of all hinges. The hinge pin is attached to the guide which ensures that its removal is possible only by pulling out, preventing it from slipping out. And the fascia panels mounted to the doorframe (under, between and above the hinge) restrict the movement of the hinge along the guide. The solution allows for quick installation of the door hinge system. There is no need for cutting or applying a template to prepare holes for tightening the hinge.

Flat steel roof tile IRYD

PRUSZYŃSKI SP. Z O.O., Warsaw

Hall 6 Stand 83




"IRYD" roof tile is the latest offer from Pruszyński Sp. z o.o., addressed to demanding customers who expect modern roofing material of the highest quality. Its novel "flat" shape fits perfectly into the current construction trends, and thanks to perfect profiling it is simple and quick to install. The modular panels make IRYD a very economical solution, and the amount of waste is reduced to a minimum. The warranty period is up to 30 years.

BSS Supreme Garage door

FAKRO SP Z O.O., Nowy Sącz

Hall 5 Stand 79

BSS Supreme sectional garage door of the INNOVIEW LINE series was designed and built "from scratch". Its unique design has been created of the highest quality materials, and its functionality and innovation exceeds the current standards. Unique solutions determine the uniqueness of the product, which guarantees the highest quality and aesthetics, very good thermal insulation, anti-theft properties and comfort of use to its all users.

Canada Rubber N 500 − LIQUID RUBBER

STOP VODE SRO, BRATYSŁAWA, Slovakia

CANADA RUBBER POLSKA Sp. z o.o., Poland

Hall 6 Stand 64

Every, even the most degraded roof can be repaired quickly and efficiently using Canada Rubber technology. This eliminates the need to dismantle the roof infrastructure and to remove tar paper. The undeniable advantages of this technology are also long life, reliability and chemical resistance of coatings formed, and all this at an attractive price. With liquid consistency our materials precisely reach all corners and seal the most inaccessible places. Canada Rubber makes it easy to protect expansion joints and bonding of tar paper with concrete, metal, styrofoam or PVC.

Rustical Door


MATPLAST SP. Z O.O, Nowa Ruda

Hall 5 Stand 93

 

 

AVANPORT RUSTICAL door line is a combination of the minimalism of aluminium with a timeless character of centuries-old wood. They will be the showcase of beautiful idyllic homes or provide a strong accent in buildings designed in the modernist spirit. So the RUSTICAL line combines eco-friendliness with modernity. An innovative insulation system meeting the requirements of passive construction (UD from 0.63 W/m2K), safety class RC3, as well as Smart solutions typical of a smart home combined with a unique design.

Steel door for passive houses

KRAT-MET DARIUSZ, PRZEMYSŁAW I HELENA SZYMANIUK SP.J., Kobylnica

Hall 3A Stand 27

 

 

Door with leaf thickness of 90mm on a wooden-aluminium frame, with temperature coefficient of approx. 0.5 W/m2K, frame consisting of three types of materials: wood, aluminium, PVC, and aluminium threshold with PVC spacer. Another element is the under-threshold expansion restricting access of cold air from under the frame and the automatic bottom strip with a seal mounted at the bottom of the leaf. The use of this kind of door will significantly reduce heat loss and heat demand of the building in relation to "standard" door. The only steel door on the market with the heat transfer coefficient for the reference dimension of UD = 0.5 W/m2K.

Painted interior door TURAN

ERKADO ZBIGNIEW KOZŁOWSKI, Gościeradów

Hall 3A Stand 29

Discover the TURAN line of modern doors whose beauty lies in the detail. Their unique design is the result of collaboration with the Institute of Industrial Design and respected designer Tomasz Augustyniak (received the Red Dot award and the Designer of the Year title). The doors are decorated with symmetrical mills providing individual character and elegance. They are the perfect showpiece of any room. The doors and frames are coated with water-based varnish cured in UV technology. This allows to obtain high resistance in difficult conditions of use.

Interior entrance doors POL-SKONE RC4

POL-SKONE SP. Z O.O., Lublin

Hall 5 Stand 58

POL-SKONE RC4 interior entrance doors are single-leafed full hinged doors. They consist of a steel angled frame made of metal sheet with a thickness of 1.5 mm, wooden leaf and stainless steel threshold. They are made in the hinged and rebated versions. The doors can be opened to the inside and outside of the room. The leaf is based on special reinforced structure by POL-SKONE. Inside the leaf there are steel bars which provide extra protection against cutting a hole. The door features a five-point flat lock. The door comes with 2 hinges, 5 hinge bolts, class 6 lock insert and a handle plate and secured cylinder.

Chmielewski lifts with or without machine room

CHMIELEWSKI-DŹWIGI SP. Z O.O. SP. K, Baniocha

Hall 5 Stand 4

Chmielewski lifts is 60 years of experience combined with modern technology, durability and reliability. Simple, elegant and modern style of the lift cabin is always perfectly suited to your taste. Advanced technology ensures your safety and comfort. Carefully designed, manufactured and selected components so you can enjoy your lift for many years. CHMIELEWSKI-DŹWIGI offers lifts that are just for you! LIFT FUTURE!

KLINKIERO Flexible Tiles

KOSBUD BRACIA KOSIŃSCY SP. J., Mińsk Mazowiecki

Hall 3 Stand 55

KLINKIERO flexible tiles provide a simple and easy way to create a brick wall in traditional or rustic style. In addition to perfect appearance, their main advantage is easy installation that can be performed by virtually everyone. Just stick the tiles or finished panels with joints using dispersion adhesive and your brick wall is ready. The tiles can be used indoors and most importantly on the outside of buildings, as they are part of the insulation system. KLINKIERO tiles are probably the only flexible tiles with the European Technical Approval of the complementary External Thermal Insulation Composite System (ETICS)

Energeto 8000

EKO-OKNA S.A., Kornice

Hall 5 Stand 87


Steel window reinforcement was replaced with plastic reinforcement. Glazing is done using the bonding inside technology which allows affixing glass to leaves without the need for steel reinforcement. The supporting function is taken over by the sash, providing the window with even more excellent static properties. The combination of these two revolutionary technologies enabled us to create a window excellent in terms of energy efficiency parameters.

FIBARO Walli Complete line of smart outlets and switches.

FIBAR GROUP S.A.

Hall 5 Stand 44

The new line of FIBARO Walli outlets is the only complete line of intelligent switches and outlets in the product segment complemented by classic ones that can be found at any home. This is a combination of the 21st century technology with above-average, unprecedented modern design. Key features of the product include voice control, unique design based on the latest technologies, the use of reliable Z-Wave technology, the ability to adapt to your preferences and to manage the flow of energy using an application, and also or primarily fast and seamless installation.

Granite Ultramat

ARCELORMITTAL FCE POLAND SP. Z O.O.

Hall 6 Stand 89

Granite® Ultramat is coated sheet offered by Polish steelworks ArcelorMittal in Świętochłowice. The modern ultra-organic coating allows to form the most difficult shapes of roofing tiles, even at low temperatures. Steel roofing tiles made of Ultramat is an eco-friendly and economical solution. Thanks to very high resistance to corrosion and UV radiation as well as excellent flexibility over a wide temperature range Ultramat is the source of a wide range of roofing products.

Grenton GATE http

GRENTON SP. Z O.O., Kraków

Hall 5 Stand 98

 

GRENTON GATE HTTP extends the capabilities of the Smart Home GRENTON system allowing for two-way communication with external portals, websites and audio-video devices. Thanks to it the home system can respond to signals and warnings received from the Internet, for example, to close the blinds and turn off the water in time. With universal and unlimited configuration as well as HTTP, JSON and XML query support the module can be flexibly configured with almost any device open to the idea of IoT.

 

KINGFIRE® Lineare S. − integrated fireplace.

SCHIEDEL SP. Z O.O., Opole

Hall 3 Stand 81

Kingfire® LINEARE S is an innovative product on the European market in the Schiedel Kingfire® line, which combines the functions of the fireplace and chimney. High efficiency, low emissions and high aesthetic values make it a product that fits perfectly into the current trends in low-energy and passive construction. In addition to the technical advantages, it is primarily a structural element which accelerates and facilitates construction work, eliminating the possibility of installation errors.

Klimatec 160

WIPPRO GmbH, Austria

Hall 6 Stand 44

30-minute fire protection (tested by the IBS Institute Linz, Austria, according to ÖNORM EN 13501-2 and ÖNORM B 3860) - Air Tightness Class 4. Tested by the TU Graz (University of Technology) according to EN 12114 and EN 1026

DDF 40 Dowel system

ANDREMA P.W. Andrzej Jaskólski

MAFELL AG, Oberndorf am Neckar

Hall 3A Stand 104

The new DDF 40 dowel system facilitates and improves efficiency in the accurate drilling of dowel holes. Its hallmarks are a wide range of applications, new ergonomic design for easy service and absolutely smooth, stable joints. In the workshop or during installation work, no other manual power tool can create joints with such high quality.

Wacker Neuson WL95 Articulated wheel loader

Wacker Neuson SE, Niemcy

WACKER NEUSON SP. Z O.O., Polska

Hall 7A Stand 15

A new product from Wacker Neuson - WL95 articulated loader − topping load of 6.5 tonnes, unladen weight of over 10 tonnes, max speed of 40 km/h and hydrostatic drive make the machine the strongest and at the same time the largest articulated loader in our offer.

Kofaterm Thermo-Insulating Mass

KOFARB SP Z O.O., Częstochowa

Hall 3 Stand 120

 

The application of a layer of a thickness of 1-2 mm ensures heat savings of up to 40%. Used for thermal insulation of concrete, brick, stone, metal and wooden surfaces of different shapes on the inside and outside of buildings. It prevents freezing on walls and the formation of mould and fungi. It also can be used as thermal insulation of piping, valves, etc. and has soundproofing features − reducing the noise level. It is resistant to weather conditions and UV rays. It reflects heat and IR radiation above 85%. It is characterised by temperature-resistance in the range from -50°C to 160°C. Flammability − A2 d0 − the thermo-insulating mass is non-flammable and has been classified into class A, which means that it is one of the most resistant materials in contact with fire. The product obtained class S1 d0 which means that in contact with flames it emits negligible amounts of smoke.

Indirect oil-fired air heaters MASTER BV 500 CR

DANTHERM S.p.A., Pastrengo

Dantherm Sp. z o.o.

Hall 8A Stand 18

MASTER BV 500 CR − an extremely innovative indirect oil-fired air heater.  The powerful radial fan and high static pressure of 770Pa enables the transport of warm air through hoses at a distance of up to 50m. High functionality is provided by large, inflatable wheels, comfortable handles, 150l fuel tank and additional accessories, e.g. electronic thermostat. Durable and damage resistant design ensures reliable operation in the toughest conditions.

Non-spreading fire CP Composite Facade System

CROSWOOD SP. Z O.O. SP. K., Toruń

Hall 3A Stand 11

CP facade system is a unique combination of composites for durability, aesthetics and fire-proof properties of facades. Produced from a mixture with modified formulation, the new generation profiles obtained qualification as fire retardant structure components. At the same time they retain all the advantages of Resysta composite material: appearance of elegant wood, resistance to weather and UV radiation, 15-year warranty.

CTM MIDI Mobile vacuum cleaner

FESTOOL POLSKA SP Z O.O., Komorów

Hall 3 Stand 23

Dust extraction is an important issue: protection of health, positive impression on the customer, as well as an unobstructed view of the work surface for precise work results. Light weight, compact size, innovative details − the new compact CTM MIDI vacuum cleaners stand out with intuitive touch and even surface for placing tools and working materials. Manual cleaning and replacing the main filter from the outside ensure long-term operation and health. Thanks to integrated Bluetooth® technology the vacuum cleaner starts automatically using the Bluetooth® battery or remote control. The vacuum cleaner also has an internal hose holder, SYSTAINER T-LOC connector and a practical mechanism with which the power cable can be used without the time-consuming unwinding.

Roof window AVALINE ELITE

ALTATERRA KFT, Fertőd

POLSKIE HURTOWNIE DACHOWE Sp. z o.o.

Hall 6 Stand 97

 

Avaline ELITE is a modern, highly energy-efficient roof window with innovative sash: dual-chamber, triple-glazed, with two low-emission layers and warm frames fixing the glass panes. ELITE is perfectly sealed thanks to two flanges included providing vapour- and thermal insulation. ELITE is also a wide range of accessories − electric shutters, awnings, remote opening systems, all types of flanges. It's the perfect choice for now and the future.

Family View wINDOW


FABRYKA OKIEN I DRZWI MIROX SPÓŁKA Z O.O., Poznań

Hall 5 Stand 51

Well-lit rooms promote well-being and trigger a whole lot of good energy. That is why it is good to get as much natural light into our interior as possible. How to do that? The answer to this question is the innovative Family View window system which allows us to enjoy light, space, warmth and design in structures of the future. Family View window will provide you and the whole family with comfort, peace and safety for years.

Chimney clean-out panel BRATA

HENKOR J.M. KODRYLAK S.J., Topólka

Hasll 3 Stand 84

The clean-out panel ensures more effective seal of chimney systems and reduced temperatures transferred to the outer surface of the chimney inspection components. Previous solutions do not guarantee full tightness of the chimney and carry too high temperatures. The advantages of the clean-out panel compensate the pressure differences in the chimney, eliminate the problem of opening the chimney door, but also solve the problem of safe use of additional clean-out in the attic.

Passiv-line S

FIRMA ADAMS H.PĘDZICH, Mrągowo

Hall 5 Stand 34

The multifunctional Passive S-line window protects homes and apartments from excessive noise and burglary. It brings users real financial benefits resulting from the reduction of consumption of thermal energy for heating purposes. It reduces the emission of carbon dioxide and dust, actively and effectively fighting smog. This window meets the current needs of investors and the challenges facing the construction industry. Passive-line S means quiet, safety and clean air. Clear profit for all.

PERI UP Easy − Lightweight and fast frame scaffold for safe working on facades

PERI POLSKA SP. Z O.O., Płochocin

Hall 7A Stand 20

Avaline ELITE is a modern, highly energy efficient roof window with innovative sash: dual-chamber, triple-glazed, with two low-emission layers and warm frames fixing the glass panes. ELITE is perfectly sealed thanks to two flanges included providing vapour- and thermal insulation. ELITE is also a wide range of accessories − electric shutters, awnings, remote opening systems, all types of flanges. It's the perfect choice for now and the future.

PREFA roof shingle DS.19

PREFA POLSKA SP. Z O.O., Warszawa

Hall 6 Stand 77

Roofing which adapts to the requirements of the architect: the small-format, very lightweight DS.19 roof shingles prove their advantages on both smaller areas, as well as in large projects. Thanks to the "lap" installation technology and concealed fastening, DS.19 is distinguished not only by resistance to wind and other atmospheric phenomena, but also by their decorative qualities. Both when laying new and repair existing roofing, choosing DS.19 you can expect a perfect combination of quality and aesthetics.

Prana 150/200G/200C "STOP SMOG" series in-wall recuperators

"PRANA PLATINUM" TzOV, Lwów, Ukraina

ECOVENTEAM SP. Z O.O., Polska

Hall 7 Stand 20

PRANA PLATINUM od 15 lat to światowy lider w produkcji rekuperatorów z miedzianym, antyseptycznym wymiennikiem, w listopadzie 2018 nagrodzony nagrodą Best Sells Heat Recovery Unit "IQ Energy" (Program EBOR). Obecnie wprowadzamy na rynek serię "STOP SMOG" z trzystopniową funkcją filtracji powietrza do stosowania na obszarach o występującym zanieczyszczeniu (filtracja wstępna, zanieczyszczeń średnich i drobnych G2 lub G3, lub G4, M6). Urządzenia są bardzo ciche (max. 14dB w odległości jednego metra w trybie "noc"). Niewielki pobór prądu (od 6 do 32 W/h), wysoka sprawność cieplna do 93%, możliwość sterowania odrębnie czerpnią i wyrzutnią z pilota lub smartfona.

Cordless Hikoki 36V Multi Volt series

HIKOKI POWER TOOLS POLSKA SP Z O.O.

Hall 8A Stand 2

New Multi Volt battery technology is a historical leap in terms of power supply. The power output for class 36V is 1080W! The MULTI VOLT lithium-ion battery combined with MULTI VOLT 36V tools offers unprecedented power of a cordless tool − more than 1080W, and all this at low weight and compact dimensions. MULTI VOLT battery has almost the same size and weight as an 18V battery. (BSL1850/1860), and produces a voltage of 36V. MULTI VOLT battery has been designed for full compatibility with the currently offerred 18V tools and automatically adjusts between two voltage classes: 36V * 2.5 Ah and 18V 5.0 Ah, in accordance with the used base tool. All 36V series machines are powered by state-of-the-art brushless motors.

SW Premium Bifacial 300

OZE POLSKA ENERGIA SP. Z O.O, Bydgoszcz

Hall 5 Stand 75A

SW Premium Bifacial 300 THE MOST POWERFUL PHOTOVOLTAIC MODULES IN THE WORLD (technologies: HJT, SmartWire, Glass/Glass) An innovative approach and market leading solutions resulted in the flagship product distributed by OZE Polksa Energia. The use of the Swiss Meyer Burger technology and high-performance HJT cells allowed to create a product with the highest performance and energy stability currently available on the market. Features: - No light induced degradation (LID) - No potential-induced degradation (PID) - Start with 100% power and a positive tolerance - The longest performance guarantee - up to 40 years, - From 15 to 65%* more power and energy yield of a photovoltaic installation compared to the bus-bar/polycrystalline system - Unique, timeless design.

Modular steel roof accessories

BUDMAT BOGDAN WIĘCEK, Płock

Hall 6 Stand 45




The system of modular roof is the only solution of this type on the Polish market. The main elements of the system side are wind girder and ridge tiles, being the most visible roof elements which affect its aesthetics and safety. Modular roof by Budmat is a "tailor-made" product. Its construction perfectly replicates the shape of the roofing sheet, thanks to which it perfectly and aesthetically closes the roofs. In addition to aesthetics, we also gain durability, tightness and safety of its use. The modular gargoyles are constructed in such a way that they perfectly fit into the roof tiles, imitating the waves. Budmat modular ridges also have deep embossings that enhance the visual effect - unprecedented in this type of steel products.

Team Balance

TEAM PLAST SP. Z O.O., Syców

Hall 5 Stand 75

Team Balance windows are an example of the use of the latest window technology to manufacture PVC windows. Timeless, classic design combined with sustainable, numerous characteristics, including energy efficiency, acoustic performance, or durability and mechanical strength − with these features the buyer of our windows obtain tangible benefits, helping to protect the air against smog and the harmful emissions of CO2.

Air filter system


P.H.U. GLOBAL –TECH, Dąbrowa Górnicza

Hall 7 Stand 17

The filter air transport system is a unique solution for cleaning the air of smog and other pollutants. According to tests the efficiency of purification of the air is 99.99%, and with the use of natural minerals the solution is very inexpensive. A special advantage is that there are no restrictions on the amount of purified air. Filter air transport systems can be made in any size to achieve the desired flow.

New Generation Paint Rollers Blue Dolphin series 330

XL TAPE INTERNATIONAL SP. Z O.O., Kielce

Hall 3A Stand 44

XL-TAPE-INTERNATIONAL, the manufacturer of BlueDolphin painter's tapes launches high-quality paint rollers. Series 330 rollers are based on various types of technologically advanced coverings developed by the Japan company which has over 100 years of experience in this industry. With its innovative covering our system provides 30% more efficient painting.

Roof fan for cooker hoods Vero-150

UNIWERSAL SP. Z O.O.

Hall 6 Stand 56

Vero-roof fan 150 is made of glass-reinforced polyester for the purpose of kitchen ventilation and can be coloured in any colour of the RAL table. High efficiency and low sound pressure allow the use of the fan for cooker hoods with the ventilation channel ending at the building roof which significantly contributes to the correct ventilation.