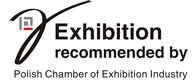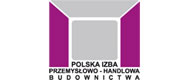 HOSTED BUYERS
Programme Partner

Gold Medal Winners 2018
Gold Medal Award is one of the most recognizable award in Poland, which is granted after a carefull assessment of experts to innovative products of the highest quality, meeting a number of criteria and manufactured on the basis of the highest class of technology.
Among many of submissions, the Jury chaired by prof. PhD., Eng. Joseph Jasiczak, director of the Institute of Structural Engineering, Department of Civil and Environmental Engineering at Poznan University of Technology, awarded 35 products with the Gold Medal of BUDMA fair. All MTP Gold Medals awards are equivalent.
Congratulations to all exhibitors whose products have been awarded with this prestigous award.
Products awarded the MTP Gold Medal at the
BUDMA 2018 International Construction and Architecture Fair
All the MTP Gold Medals are equivalent. The list is arranged alphabetically by product.
G13VE brushless angle grinder

Hitachi Koki Co., Ltd. Japan

Submitted by: Hitachi Power Tools Polska Sp. z o.o., Warsaw

Hall 8A Stand 3

The first wired grinder with brushless motor. Brushless motor - maintenance-free, durable, offering long service life and resistance to harsh environments. Less sensitive to voltage drops in comparison with a traditional brush motor. Better cooperation with generators and operation on long extension leads. Power 1320W. Low head for easy manoeuvring, only 62 mm high. Ergonomic design, only 305 mm in length and 175 mm in circumference. Rotation control. Soft start. Protection against accidental turning on.

"REN" metal roofing tile

PRUSZYŃSKI Sp. z o.o., Warsaw

Hall 6 Stand 21

"REN" metal roofing tile is the latest item in the commercial offer of Pruszyński Sp. z o.o., meeting the needs of the most demanding customers who want to get robust, high-quality roofing. Thanks to its original shape, it allows the facilities to stand out against the rest and integrate into the surrounding environment smoothly. Its shape (lower impurities deposition), a very wide range of anti-corrosion protection (metal and organic coating) allows the use of the "REN" roofing in the areas of relatively high reactivity of the atmosphere in terms of corrosion. As a result, the roofing made of this product can be designed for decades without the risk of losing the performance and aesthetic features.

UniPro RenoSystem sectional garage door

WIŚNIOWSKI Sp. z o.o. S.K.A., Wielogłowy

Hall 5 Stand 32

Product dedicated to the renovation construction industry - more and more buildings are undergoing renovation. In the renovation process, the problem that occurs in wood joinery and, above all, in garage doors are land development conditions, and more specifically the lack of them. Small holes without lintels or side space are a significant impediment when replacing old-type products such as pivot garage doors or double sliding doors into modern sectional doors, which are currently the best products for closing garages due to their technical and utility parameters. UniPro RenoSystem is a sectional door equipped with a special system of frames and mounting elements which, when combined with front covers in the colour of the gate, allows you to mount a fully functional product, even when there is no lintel or side space.

Decotherm SB S rolling door

HÖRMANN KG DISSEN, Germany

Submitted by: HÖRMANN Polska Sp. z o.o., Komorniki

Hall 5 Stand 20

The Hörmann Decotherm S SB rolling door with the innovative tension spring system. Manual opening and closing of the door is now significantly easier thanks to the use of the system of tension springs balancing the door weight. The optional WA300 S4 drive offered in the standard version provides the feature of smooth start and stop and limits the force necessary for door opening and closing. The Decotherm S profile is made of very resilient 'full hard' type steel, and it is covered with a wear-resistant coating with polyamide particles.

HÖRMANN Conceptline type wooden internal door

HÖRMANN VKG, Germany

Submitted by: HÖRMANN Polska Sp. z o.o., Komorniki

Hall 5 Stand 20

Extremely mechanically robust door (frame support element made of hard HDF), extensive range of colours and patterns (from modern, through elegant classic, e.g. coffered white door), rebated and non-rebated (hidden hinges possible), patented Duradecor wood imitation veneer system, with the structure of natural wood (grain as in natural veneer) that are deceptively similar to natural wood, while the surface is highly resistant to impact, mechanical damage and cleaning using detergents. Innovative veneer with no fingerprints remaining on the surface (there is no such veneer available in Poland). Conceptline type HÖRMANN door has been awarded in the Dobry Design 2018 competition.

CREO door

WIŚNIOWSKI Sp. z o.o. S.K.A., Wielogłowy

Hall 5 Stand 32

CREO door - WIŚNIOWSKI aluminium external doors are extremely stable and resistant to deformation aluminium doors. All elements of construction and filling have been designed to meet the utmost standards. Also the additional equipment has been configured to provide durability and safety while increasing the functionality in the daily use. CREO door is a perfect solution for those for whom originality and endless possibilities in the selection of solutions, tailored to their own vision of a house, are important. WIŚNIOWSKI doors guarantee the freedom in composing an individual, unique model - the so-called 300 pattern. It is a creative approach to specific customer needs.

GEDA Akku Leiter Lift

GEDA – Dechentreiter GmbH & Co.KG, Germany

Submitted by: High-Tech Sp. z o.o., Wrocław

Hall 8 Stand 3

What is GEDA Akku Leiter Lift? This innovative product is the most compact cargo lift for vertical transport of various materials. Its best feature is that thanks to the technology applied the device is entirely wireless and operates on rechargeable batteries. With one touch of a button, the lift transports a wide variety of materials to the height of 10 m, and it can be controlled using a smartphone. It is lightweight and practical device offering innovative features.

GRENTON SMART PANEL

GRENTON Sp. z o.o., Krakow

Hall 5 Stand 102

Grenton Smart Panel is an aesthetic and effective solution that looks great in any interior. The panel can combine and replace the function of a number of drivers normally installed in a facility (thermostat, light switches, ventilation and air conditioning drivers). Its small size and complete configurability make it a very ergonomic solution. Grenton Smart Panel is the first step to the installation of a truly smart home at an affordable price. The entire system can also be expanded.

GV™ - GLASS VIEW™

EXPOM Sp. z o.o., Sońsk

Hall 5 Stand 50


GV - GLASS VIEW for those appreciating high quality and low price. GV is a modern, lightweight, inexpensive glass balustrade with aluminium structure. Glass forms a whole, without vertical frames and spot handles. Lightweight and strength mean success. Compact, well-shaped profiles look really good. The crucial role is played by glazing. Technology for modern solutions.

GV can be mounted on the slab and/or the front part. You can use glass filling, panels, slabs and openwork filling. Wide range. GV is a good protection for balconies, stairs, windows.

MAG-200 hybrid roof fan

UNIWERSAL Sp. z o.o., Katowice

Hall 6 Stand 25


The MAG 200 type hybrid base is a roof fan made of glass-reinforced polyester dyed in any colour according to the RAL table. The MAG fan is offered in two constructional variants: MAG 200/AC - motor-driven fan with a rotating low power stator, with controllable rotation in the range between 40-100 [%] performance 800m3/h, MAG 200/EC - fan driven by an electronically commutated low-power, two-speed motor. Power consumption 27/12 Watt. The base, with the electric motor off, forms a fixed gravity base with low resistance coefficient. In the absence of the conditions necessary for the operation of gravity ventilation, the user may turn on mechanical fan operation. The fan is designed for continuous operation.

HYPERDESMO - 300

Alchimica S.A., Greece

Submitted by: AlchiPolska Sp. z o.o., Katowice

Hall 6 Stand 54


HYPERDESMO-300 is the only single-component polyurethane/polyurea waterproofing membrane in the market, dedicated to the water insulation of bridge plates, covered by the European Technical Approval EOTA 033, according to which its life expectancy is at least 25 years. Applied in liquid form using an ordinary roller or airless spray, thanks to its high elasticity and resistance to tear it easily withstands the high loads of heavy construction equipment for paving asphalt.

IDEALVARIABEL No. 41, satin grey

Gebr. Laumans GmbH & Co. KG, Germany

Submitted by: Polskie Hurtownie Dachowe Sp. z o.o., Gałków Duży near Łódź

Hall 6 Stand 68

The IDEALVARIABEL ceramic tile by the LAUMANS company attracts the attention with its elegance, creates a unique play of light and shadow on the roof surface, and harmonizes perfectly with any type of architecture. Double lock provides protection against rain for roof inclination from 16°, and adjustability for quick and easy installation. Innovative coating – satin tiling – is smooth and resistant to soiling just like the shiny tiling, but it differs from it in terms of the gloss level, which provides the desired matt effect.

Idea SmartConnected

WIŚNIOWSKI Sp. z o.o. S.K.A., Wielogłowy

Hall 5 Stand 32




SmartConnected is the idea created by the Wiśniowski company consisting in introducing products into a new dimension, the dimension of smart products, i.e. those that are able to communicate with the user via a smartphone, tablet or computer. The distinguishing feature of this idea both in the national and European market is its comprehensiveness, which intelligently links individual products: front door, garage door, fence gate, patio door, side door.

The innovative KRISHOME concept - a network of stores offering a set of safe and energy-efficient house joinery from a single manufacturer – the KRISPOL company

KRISPOL Sp. z o.o., Września

Hall 5 Stand 10


The innovative network of KRISHOME stores offering a set of safe and energy-efficient house joinery from a single manufacturer – the KRISPOL company. This unique place in the market is a response to customer needs associated with time savings. A set of house woodwork from one manufacturer, available in one place, means a set of customer benefits, including e.g. fully automatic product exposure, professional consulting, delivery possible at a single time, professional installation, 5-year warranty on all products and effective maintenance and guarantee service.

In the KRISHOME chain stores only safe and energy efficient solutions are offered, designed for people who think about future savings associated with the daily operation of buildings.

iTOWER – mobile monitoring tower

Linc Polska Sp. z o.o., Poznań

Hall 8 Stand 18


iTower is an innovative mobile monitoring platform. It can be used virtually anywhere, even in places not equipped with electrical and network infrastructure. It is a combination of a solid structure, independent power supply, transmission and lighting with an effective security system, available in several options. For example, risk detection and verification can be carried out by a radar in combination with an infrared camera. Construction sites, motorways, parking lots or mass event monitoring are the examples of the use of iTower.

Collection of 2D/3D ETIUDA slabs made from architectural concrete

JADAR Sp. z o.o., Radom

Hall 3 Stand 103


The ETIUDA collection was created with passion for geometry, dividing and duplicating. It was built on the basis of a hexagon, commonly referred to as a honeycomb. By dividing the figure into parts, two consecutive tile shapes – a diamond and an equilateral triangle – were created. Convexity and concavity allow to obtain attractive visual and lighting effects indoors. Covering a selected wall or its part with the architectural concrete tiles raises the prestige of the arrangement.

VMZ cleanAir smog shade

FAKRO Sp. z o.o., Nowy Sącz

Hall 6 Stand 12

Hall 5 Stand 70


FAKRO company, solving the problems of civilization, introduces innovative cleanAir family products to its offer. The product range includes e.g. automatically controlled VMZ cleanAir filtering sunshades. The products are equipped with the RESPILON AIRR membrane. Built of layers of nanofibre, the RESPILON AIRR membrane protects the house and its inhabitants from smog and different allergens and impurities while providing a continuous supply of clean air.

MURISTON – decorative plaster

ECORSON Jarosław Kubiak, Łódź

Hall 3 Stand 64


Trendy, the only one of its kind, unique, very durable decorative internal and external plaster, composed of selected aggregates of different grain size. It can also be used with the addition of transparent pearl and glitter flakes (GLASS), which provide unique and spectacular effects on the wall surfaces, and under the impact of sunlight or lighting they start sparkling like diamonds. It is particularly recommended in the areas subject to mechanical damage and dirt; it is also resistant to weathering and high-pressure washing, e.g using a Kärcher washer.

GRADARA FIRE new entrance door line

ENTRA Sp. z o.o., Pruszcz Gdański

Hall 3A Stand 50


GRADARA FIRE door means quality, design and effective protection against burglary, fire and noise. With unique styling details, it combines with the look of stairwell and flat interior. They guarantee the unique character of the building, increasing its value in the eyes of its residents and visitors. The door aluminium frame gives the product a special look and provides an additional barrier against intrusion. The design is complemented by outstanding door frames – from simple to wall structures. The GRADARA doors are available with a hidden Discret and Discret Verte frame, which allows the alignment of the door with the wall plane, offering a unique visual effect. The GRADARA doors offer RC3 burglary resistance class and the optimal EI30 fire protection parameter. GRADARA FIRE is a guarantee of peace and quiet and the acoustics of 37dB.

NPV™ – NEW PERFECT VIEW™

EXPOM Sp. z o.o., Sońsk

Hall 5 Stand 50


NPV – NEW PERFECT VIEW fold and side-hung glazing for balconies, terraces and loggias, offering glass, frameless, real protection from the wind, rain, snow, cold and noise. Technology and architecture for modern people. NPV is a folding glass. NPV windows move along a common guide. Compact, well-shaped profiles look really good. The crucial role is played by glazing. NPV, in combination with the GV balustrade, can create appealing glass and aluminium facades with one glass surface.

ROMA® fence

Firma Produkcyjno-Usługowo-Handlowa JONIEC Mieczysław Joniec, Tymbark

Hall 5 Stand 23

ROMA® fence is an innovative system composed of simple geometric elements. ROMA® system elements of the system provide a wide range of applications: from typical fencing with low underpinning and narrow pillars, through more impressive fences with wide pillars and increased underpinning, to walls that allow complete separation of the property from the outside disturbance. The great advantage of ROMA® fence is simple and fast installation, which significantly reduces costs and shortens the time of construction.

ProParkiet Colours of the World

KACZKAN Zakład Produkcji Drzewnej Józef Kaczkan Sp.j., Małdyty

Hall 3A Stand 49


ProParkiet an innovative double layer floor, combining the durability and natural look of conventional parquet floor with the simplicity and fast assembly of floor panelling. Colours of the World is a unique collection of floors made on the basis of ProParkiet, covered with coloured UV lacquer. Produced based on innovative technologies, the parquet floor maintains all its natural qualities, such as appearance or functional features. Coloured UV coatings give the floor a saturated colour without dulling the natural grain pattern. The floor is available in the following colours: Chapmagne, Vanilla, White Pearl, Grey Pearl, Alaska, Grey Eagle, Sahara, Whisky, Coffee and Onyx.

CHRONO repeater

DTM SYSTEM Sp. z o.o., Sp.k., Bydgoszcz

Hall 5 / 25A


CHRONO is a multifunctional device that enables centralized control of home automation. It is equipped with a built-in real time clock, which allows you to perform scheduled tasks automatically at a specified time. It may also perform a sequence of events when receiving the remote control signal, e.g. open the gate and turn on the light after 10 seconds. At the same time, it controls the standard receivers on the frequency of 433MHz and 868MHz, so it is possible to integrate the existing systems. Additional advantage of the Chrono repeater is the possibility of creating a smart home by customers already using the DTM System solutions, without incurring additional costs. The device is configured using applications on Android system mobile devices.

LPU 67 sectional garage door

HÖRMANN KG BROCKHAGEN, Germany

Submitted by: HÖRMANN Polska Sp. z o.o., Komorniki

Hall 5 Stand 20


The gate offers high thermal insulation – door panel heat transfer coefficient U = 0.33 W/m2K. ThermoFrame – patented system of insulated guides, an innovative system for minimizing thermal bridges. Gates for garages for one and two cars, patented by the HÖRMANN company gate use security systems, in accordance with safety standards EN 12604 and EN 12453, i.e.: protection against: finger trapping, spring breaking, hand inserting, lowering the door curtain, accidental snagging, etc. Gates in various colours to match the entrance door. Possibility to install door in the gate (also in a non-threshold version).

PERI MAXIMO WALL FORMWORK SYSTEM

PERI GmbH, Germany

Submitted by: PERI POLSKA Sp. z o.o., Płochocin

Hall 8 Stand 5


MAXIMO frame formwork with a unilaterally supported MX ties technology. Despite the lower work demand, MAXIMO is much faster than traditional formwork. Unilateral tie operation by a single employee reduces the workload, and also creates new opportunities of shaping the exposed concrete surface using the frame formwork. INNOVATIVE AND UNIQUE IN THE WORLD FORMWORK ELECTRICAL HEATING SYSTEM READY TO USE IN ALL WINTER CONDITIONS.

FAKRO smartHome system

FAKRO Sp. z o.o., Nowy Sącz

Hall 6 Stand 12

Hall 5 Stand 70


FAKRO smartHome system is a technologically advanced solution that enables the creation of a smart home, in which FAKRO products, as well as other electrical products, are controlled from anywhere in the world. The solution is based on the Z-Wave protocol and enables the user to design a control system and monitor devices in residential and commercial buildings, simplifying their operation to a minimum and thus significantly increasing the comfort and ease of use.

STRAMA® facade panels

STRAMA Piotr Strama, Szaflary

Hall 3 Stand 63


The STRAMA® facade panels system is a unique and the only in the world system of facade panels of 4 series: Clinker, Wood, Colour and Alu Design, offered with fixing elements included. The essence is that the different panel series of various sizes can be combined using a common SEMS fixing system. The series of STRAMA panels vary not only in size but also in material from which they were made. Leading materials affecting the looks and application include PVC, resin mixtures, facade films by the Renolit® company and aluminium. The facing layer, offered in a wide range of colours and textures, is applied to the material layer.  All series of panels can be combined on one facade; your imagination is the limit.

Icopal flagship roofing paper system

ICOPAL Sp. z o.o., Zduńska Wola

Hall 6 Stand 9B


The Icopal Flagship Membranes System is a set of cutting-edge, multi-functional roofing membranes with guaranteed technical parameters. The System consist of bituminous membranes manufactured in technology of Speed Profile SBS, Speed Syntan SBS and Icopal Secure Foundation. Membranes are inspected monthly by the independent Building Research Institute in Warsaw. More information about the System can be found on the website: www.flagowepapy.icopal.pl.

HÖRMANN access control system

HÖRMANN VKG, Germany

Submitted by: HÖRMANN Polska Sp. z o.o., Komorniki

Hall 5 Stand 20


Access control systems - the pillars are characterized by different designs and colours (individual design and individual control systems); possibility of emergency opening by municipal and emergency services representatives (rapid safety in emergency situations). Equipped with special marking or lighting. Possibility of individual opening and closing control.

System M

Glen Dimplex Thermal Solution, Niemcy

Submitted by: Glen Dimplex Polska Sp. z o.o., Poznań

Hall 3 Stand 50


Exceptionally simple. Simply versatile.

System M includes new generation Dimplex heat pumps for heating and cooling, the modular construction of which is quite unique and sets new standards in the heat pump market. These excellent devices are characterized by extremely low demand for space, excellent design and performance, and they offer incredibly low noise and great comfort of work. They are very versatile and meet the expectations of the most demanding users. Discover your own System M.

PREMIERE AT THE BUDMA FAIR!


GALECO Sp. z o.o., Balice

Hall 6 stand 33

Find more about the newest Galeco product during the BUDMA Fair!

GMS type partition system

GMS CORPORATION Sp. z o.o., Nawojowa

Hall 5 Stand 19


GMS type partition system is a proven method for partitioning storage rooms (boxes) – you just need openwork walls and doors with reinforced structure (normally closed or sliding doors). The created space is sufficiently ventilated, and stored items are protected from unauthorized persons. It is also a practical and functional solution for partitioning parking spaces in the building basement. They divide the space into segments enclosed by openwork gates.

LHS 225 EQ articulated sander

Festool GmbH, Germany

Submitted by: Festool Polska Sp. z o.o., Komorów

Hall 3A Stand 102

Hall 6 Stand 10


Depending on the ground and abrasives type, PLANEX can offer the abrasion yield of up to 18 kg per hour. It works with the CLEANTEX CTL/M AC-PLANEX mobile vacuum cleaner. PLANEX has a variable length and it is extremely durable. The two-stage gearbox ensures optimum transmission of torque to the sanding pad. Two extraction possibilities – inner (using the pad plane) extraction of fine dust and external (using the pad edge) one for thicker pieces of material.

TASSU foundation formwork

Lammi - Fundament Sp. z o.o., Dąbrowa Górnicza

Hall 3 Stand 83


TASSU foundation formwork is a quick, easy and cost effective solution applied in the foundation construction process. 5m long elements with primary reinforcement weigh approx. 20kg and they allow you to construct the building foundations in one day. Installation is easy and does not require specialized skills. If necessary, use additional reinforcement. Basic tools are needed for the work. TASSU is lost shuttering, so the problem of waste is eliminated, and the construction site remains clean and safe.

TEAM ICON – window line

TEAM – PLAST Sp. z o.o., Syców

Hall 5 Stand 62


TEAM ICON – a window line designed for buyers who value technical perfection as much as the usefulness of things and sophisticated style of industrial design. The unique beauty of natural colours of acrylic coatings and the straight line of geometric sections exposing the glass break with tradition, boldly referring to the works of the Cubism era. TEAM ICON are unique windows, which comprise significant economic benefits and the emotions of beauty. Contemporary style icon.