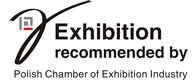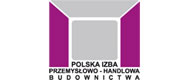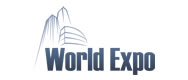 HOSTED BUYERS
Programme Partner

Strada di Architettura
Architecture of your product
Become a part of Design Stars Avenue and present your offer in a non-standard way!
Strada di Architettura - the most architectural design stars avenue! Special visiting path which highlights your offer in a special way!
Show the best you have against a wide range of architects and designers visiting BUDMA!
Combined with a number of debates, conferences and meeting with a "star of world architecture", exploring Strada di Architettura is a must for any architect visiting BUDMA fair.
Exposition offer under this path is dedicated both for BUDMA fair exhibitors who are additionally interested in reaching new audiences, as well as companies whose main client is an architect. Presenting the flagship product on this path is an excellent opportunity to raise interest in not only the product, but also the entire offer.
As a part of Strada di Architettura your products will be promoted in a special way using a number of available promotional channels, i.a.:
TRADE PRESS - publications in the most recognizable architecture magazines in Poland i.a. Zawód Architekt (Occupation Architect); Architecture and Business; Architecture MURATOR



BUDMA NEWS magazine

- distributed at least a month before the event to selected groups of key visitors


VISITORS VADEMECUM - a compendium of inforamtion about the fair distributed to every visitor with addmission ticket
Gazeta Wyborcza daily

- special supplement
WEBSITE

- information at BUDMA fair and media partners websites
Contact us to get more information about the project or personalised offer: