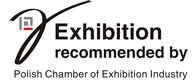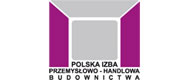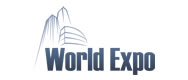 HOSTED BUYERS
Programme Partner

Fair Advertising Services
Advertising offer includes all forms of promotion allowing you to effectively reach your target group. It contains effective tools to enhance your participation in the fair as an exhibitor. Proper and accurate use of these tools will increase interest of your offer amongst professional visitors.
ADVERTISING IN THE BUDMA NEWS MAGAZINE
Info: BUDMA NEWS is a special issue of Poznan Fair Magazine, which is sent to contractors and visitors at approx. one month before the event. BUDMA NEWS is a compendium of knowledge about BUDMA including information about the programme of events of the fair, special guests or new products and services that will be presented during the event.
Audience:
Key visitor: architects, designers, construction companies, general contractors, retailers, marketers, wholesalers construction, developers and institutional investors
Circulation: 50.000 copies; distribution: personalised delivery
Advertising deadline: 4 December 2015
Advertising in the BUDMA News magazine - order form

EXHIBITORS' CATALOGUE AND VISITORS' VADEMECUM

Info: Advertise your company in the BUDMA 2016 Exhibitors' Catalogue published in the electronic version on the website of the fair (characterized by the highest visits No. of the site before and after the fair) and automatically in the "Visitors' Vademecum" brochure . Each exhibitor receives free mandatory short entry in the alphabetical list of exhibitors. But it is worth thinking about adding a logo, advertisement or extending the entry information. Exhibitors' Catalogue goes to the hands of each exhibitor, as well as every visitor who purchases a ticket or registered an invitation . Catalogue and Visitors' Vademecum will also be posted on the website www.budma.pl
Recipients: all exhibitors and BUDMA fair visitors
Advertising deadline: 11 January 2016
Advertising in the Exhibitors' Catalogue - order form
LOGO IN THE VISITORS' VADEMECUM

Info: Visitors' Vademecum is a compendium of knowledge about BUDMA fair, distributed to anyone visiting the fair together with the exhibitors' catalog free of charge . It includes, among others, list of exhibitors, exhibition plan and programme of events. We offer you an opportunity to place your company logo on the map, which will make it easier to reach your company and enhance your location!
Recipients: fair visitors
Circulation: 50.000 copies; distribution: handed to every visitor at the entry gates
Deadline: 11 January 2016

OUTDOOR / INDOOR
Large-format advertisements during the fair is the most attractive and the most visible form of promotion. Our offer includes advertising areas outside of exhibition pavilions, on the main walls and in neutral locations both in pavilions and entry halls. The largest of these reaches area of a 360 sqm.

Full information on the type and availability of advertising space - www.tup.mtp.pl/en
FLAGS AND ADVERTISING STRUCTURES
As an exhibitor you have the possibility to set your own advertising structures on the fairgrounds (open areas and neutral locations). Depending on the size of the design and mounting, we will always choose the best possible location for you. There is also the possibility of advertising flags on your own masts or ours.

Full information on the type and availability of advertising space - www.tup.mtp.pl/en


Advertising structures - order form

MOBILE ADVERTISING - Hostesses
During the fair, all exhibitors can take advantage of distributing their promotional materials, leaflets and advertising gadgets to visitors. Using so called mobile advertising can reach and interest visitors even before they find their way to your stand. The spectrum of possibilities is enormous. Ranging from distinctively dressed hostesses and stilt walkers, attendants on roller blades, roller skates and i.a. mimes . The choice depends strictly on your ingenuity.
Details can be found at www.tup.mtp.pl/en
You can also use our hostess database. If you are interested, please contact:

Izabela Kalemba
tel. +48 61 869 2539
e-mail: izabela.kalemba