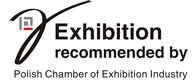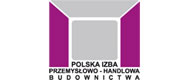 HOSTED BUYERS
Programme Partner

New product application
Let your novelties be visible at the fair
Join BUDMA's Premiere Club!
89% of BUDMA fair visitors are coming to see exhibitors new product offer. Suprise tchem with something absolutely new! Use below form and submit it to the BUDMA's Premiere Club! Be in the centre of attention of 46 000 proffesionals!

Please send the description of your product not longer than 250 characters (max 250 characters including spaces) in Polish and English. MTP reserves the right to edit and abridge texts exceeding the maximum length.
NEW PRODUCT APPLICATION FORM
-

The registration will be available to:
2019-01-18 17:30