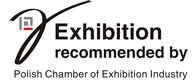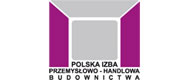 HOSTED BUYERS
Programme Partner

For trade
HOSTED-BUYER Programme:
300 buyers from the most important purchase groups, wholesalers and distributors of building materials worldwide!

To participate in the programme may qualify only leading traders and managers, or business owner, a representative of the Board, Sales Director or the sale specialist. Those who pass the rigorous examination, will be invited to Budma as a VIP guest.

The programme provides arrangement of the meeting before the start of the fair, as well as special comfort business talks zone.

Among the invited guests find representatives among others with countries such as Belarus, the Czech Republic, Estonia, France, Georgia, Germany, Kazakhstan, Kyrgyzstan, Latvia, Lithuania, the Netherlands, Russia, , Turkey, Ukraine, Vietnam, the United Kingdom or the United States


Become a partner of this project - contact us for more details.
Distributor's Day:
The first day of the fair dedicated to traders
The presence of construction sector traders defines the modern, world level fair, therefore, BUDMA fair invites persons responsible for the selection and purchase of construction materials, owners, heads of construction chainshops and wholesale points, procurement directors and merchants, both Polish and from abroad. The idea behind Distributor's Day is to provide the most comfortable conditions for business talks at the fair.
Become a partner of this project - contact us for more details.