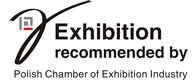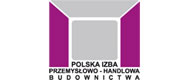 HOSTED BUYERS
Programme Partner

For investors
Economic forum of construction and architecture
Held under the patronage of the Ministry of Infrastructure and Construction the Economic Forum of Construction and Architecture, connected with Days of Civil Engineering, is bringing the latest news, solutions and legislation which will be inf force in the coming year. Forum is also the place for debates and exchange of experience between government body and developers.
Forum of Energy-saving and passive construction
Starting 2021, all newly-erected buildings are supposed to be fully-energy-saving; these are the requirements of the European Union. A little earlier, in 2019 the requirements will apply to public facilities. Modern construction is still trying to minimize energy waste, thus laying out brand new challenges. Is the industry ready for that? We will find out the answer at the BUDMA Fair. Energy-saving and passive construction is more and more often taken advantage of, which results not only from regulations and ecology, but also from measurable savings as far as using a building for a long time is concerned. We will learn about the most important advantages and concepts of energy-saving and passive construction during the Forum of Energy-saving and Passive Construction. We will find out about economic benefits of making use of renewable energies, passive construction concepts, innovative thermo-insulation solutions, as well as technologies applied in uninhabited buildings and passive warehouses.
Days of Construction Engineers
BUDMA is also a venue for discussions on the latest issues concerning changes of laws and regulations, which hugely influence upon planned investments. Days of Construction Engineers (usualy first 2 days of the exhibition), devoted to such topics as amendments to the Construction Law, amendments to the act on construction products, public procurement law, as well as non-price criteria of offer assessment in public procurement.