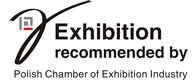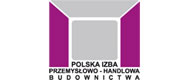 HOSTED BUYERS
Programme Partner

For construction companies
Testing ZoneS
A unique opportunity to test the devices and building materials on your own.
This is where every professional will have an opportunity to find for himself the advantages of the presented products. Their best and most effective ways of application will be discussed during presentations and shows carried out by specialists of the exhibiting companies.
Competitions, Championship, Craftsmen shows
During the BUDMA fair we can also admire the competition of professionals at numerous tournaments, shows and championships, in which new Polish and European Champions will be selected.