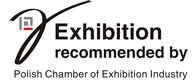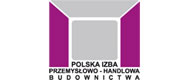 HOSTED BUYERS
Programme Partner

For architects
FORUM OF ARCHITECTURE
Communication platform, the only one and unique place where architects and designers will have the opportunity to meet with world-renowned star and conduct discussions with authorities in architecture. It is also an opportunity to become familiar with the products distinguished by their innovativeness, quality and design, giving new opportunities to shape the space around us. The Architecture Forum is being prepared in close cooperation with the National Chamber of Polish Architects.
Strada di Architettura:
A special visiting path for architects and designers is used for example to show a direct connection between the creators of architecture, manufacturers and distributors of construction and decoration materials. In addition to numerous debates, conferences and a meeting with "the star of the world of architecture", Strada di Architettura is a must-see for every architect visiting BUDMA Fair.
Become a partner of this project - contact us for more details.
Special guest:
During the fair, it will be possible to meet the star of world architecture. Over the years architects and designers have had an opportunity to listen to a lecture of such recognised architects as Rainer Mahlamäki, Renato Rizzi, Alberto Veiga or Fernando Menis.
Archispace – academy of effective designing:
A place, where every designer will find the most up-to-date knowledge and novelties concerning the CAD systems and technological solutions which supports designing.
Architectural debate:
What are the latest trends in architecture? How to connect na architectural vision with regulations and investment limitations? Architectural debate, with participation of recognised individuals, will dispel any doubts and inspire to design and create functional architecture that meets requirements of present times.
Workshops and competitions for young architects
BUDMA is also a place where "Architectural drafts" competition is settled. It aims at presenting the skills of architecture students who take advantage of traditional techniques. Authors of the best 3 drafts, chosen by professional Jury, wins attractive prizes.
Become a partner of this project - contact us for more details.