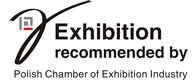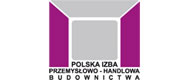 HOSTED BUYERS
Programme Partner

15.10.2018
The results of the latest "Report on the construction of houses in Poland" prepared by Oferteo.pl show that Poles are still choosing to build homes in traditional technology.
05.07.2018
BUDMA Construction and Architecture fair is one of the largest trade fair in Europe and probably the most important in the CEE. If you are looking for new business opportunities from this region, you should consider to present your offer during the BUDMA Fair!
More news
---

Construction branch fair
international construction and architecture fair budma
See the latest offer of producers and distributors of construction industry.
Windows, doors, gates, foundations, walls, ceilings, floors, roofs, steel construction, finishing materials, energy-saving construction, eco-construction, machinery, tools, ancillary equipment, IT in the construction industry.
B2Budma - the future starts today.
In BUDMA 2019 Fair will take part, i.a.:
Poznan International Fair is the largest in Poland and one of the fastest growing trade fair and conference centers in Central and Eastern Europe. Among the 80 trade fairs and 400  congresses held every year in Poznan, BUDMA, International Construction and Architecture Fair, is one of the most important meeting places for producers and distributors of modern technologies and building materials with trade representatives, architects, contractors and investors. Each year nearly 1000 exhibitors from Poland and abroad presents their latest offer during four busy days!

BUDMA attracts tens of thousands of professionals interested in innovative solutions in the construction sector, exchange of experiences, gaining expertise, and above all business meetings every year.
Learn more about Polish market: (Source: paih.gov.pl)
Investor's Guide
Information Bulletin
Poland in Figures
Take a look how BUDMA 2018 International Construction and Architecture Fair presented:
Easy way to contact us? Scan the MESSENGER CODE and send us a message!
CONTACT:
tel. +48 61 869 2000
e-mail: budma

Never been to Poznan International Fair before? Take a tour on our virtual trip!