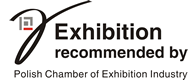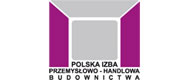 HOSTED BUYERS
Programme Partner

07.06.2018
The BUDMA Fair has been a peculiar barometer of trends and changes in the construction industry in Poland for over 25 years. Presentation of the latest technologies, products and solutions is reflected in the amount of construction and renovation work in the construction season following the fair.
24.05.2018
Only until the end of June, BUDMA 2019 in an even more attractive offer! Submit your participation and get additional benefits!
02.02.2018
This is the last day of the 27th edition of the BUDMA construction fair!
09.01.2018
As many as 35 products have won the prestigious MTP Gold Medal award of the BUDMA construction trade fair!
31.10.2017
We proudly present the Exhibitor's Catalogue of the BUDMA 2018 Construction and Architecture Fair!
30.10.2017
We are presenting you with the latest interactive issue of Poznań Fair Magazine "Calendar of trade fair in 2018". It is absolutely unique publication onto polish market! We invite you to click!
28.09.2017
Your offer deserves more! Surprise your customers with a unique presentation of your offer!
01.09.2017
The first deadline for submissions for the International Construction and Architecture Fair BUDMA 2018 ends on the 27th of September!