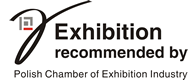 Information for visitors
most important information for budma fair visitors
budma fair opening hours:

30 Jan - 1 Feb (tue - thu)

9.00 - 17.00

2 Feb (fri)

9.00 - 16.00

Save your time and money! Avoid the queue at the ticket offices and enjoy the fair! Price starts from 29 PLN!

>>> Tickets

>>>

MTP 24 service step by step (buying ticket, activating invitation)

See who is going to exhibit at the BUDMA fair. The Exhibitor's Catalogue is updated regularly.

>>> exhibitor's catalogue edition 2018

Are you planninig to visit BUDMA Fair? Make sure to book your hotel earlier! Most of the hotels closer to the event day will be booked out! World Trade Center Poznań, an exclusive representative of MTP, provides you with full service in scope of accommodation.

Take a look at the newest products offered by BUDMA's exhibitors!

>>> new products list (edition 2017)

BUDMA fair takes almost entire exhibition space of Poznan International Fair pavilions - take a look where you will find branches that are interesting for you.

>>> exposition plan

Poznan is easily reachable from most major european cities by air, road or train. Fairgrounds are located only 15 min drive from the airport, 2 min walk from the train and coaches main station and just few kilometers from the A2 motorway.

>>> infographic
Visitors terms & conditions >>>
.