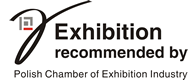 Gold Medal Winners 2017
Gold Medal Award is one of the most recognizable award in Poland, which is granted after a carefull assessment of experts to innovative products of the highest quality, meeting a number of criteria and manufactured on the basis of the highest class of technology.
Among many of submissions, the Jury chaired by prof. PhD., Eng. Joseph Jasiczak, director of the Institute of Structural Engineering, Department of Civil and Environmental Engineering at Poznan University of Technology, awarded 26 products with the Gold Medal of BUDMA fair. All MTP Gold Medals awards are equivalent.
Congratulations to all exhibitors whose products have been awarded with this prestigous award.
Products awarded the MTP Gold Medal at the
BUDMA 2017 International Construction and Architecture Fair
All the MTP Gold Medals are equivalent. The list is arranged alphabetically by product.
ALIVE Fixture collection

JAQUAR AND COMPANY PVT Ltd., India

Submitted by: JAQUAR EUROPE S.R.L. Branch in Poland, Warsaw

Hall 3, Stand 60

Discover designs going beyond the predictability of symmetry. Jaquar sets new trends in fixture design with the Alive series. The combination of curves with straight lines presents new opportunities provided by asymmetric design. The shapes of the collection will make any bathroom intriguing and exciting. The use of asymmetry in design is a bold step. It is contrary to the rules, defies logic. But there is still harmony and beauty. Asymmetry is the most exciting and intriguing theme in design. It catches the eye.

DS14/DV14/DS18/DV18/DBL2 Brushless Cordless Drills

HITACHI KOKI Co., Ltd., Japan

Submitted by: Hitachi Power Tools Sp. z o.o., Warsaw

Hall 8A, Stand 2

Cordless drills of the DS/DV14/18/DBL2 series are the effect of the use of high-performance, maintenance-free brushless motors in battery technology that guarantee the highest power of drilling and screwing with the most innovative electronic control of the working process, from the control flow of current from the battery to the brushless motor, thermal control of components to protection of the operator against the effects of sudden jamming. The rapid growth of overload and torque is offset by the RFC system or an advanced overload clutch. Safety and reliability in a compact form!

HST-Sky Lift and Slide Door

FAKRO Sp. z o.o., Nowy Sącz

Hall 5, Stands 79 and 80

Hall 7, Stand 26

HST-Sky lift and slide door from FAKRO provides an unrestricted view. Thanks to its special design, the pane

in the fixed leaf is attached directly to the frame, thus providing a much larger glazed area. HST-Sky door by FAKRO is the only product of its kind on the market. The door has all the latest solutions integrated in one product, thus giving the highest quality and comfort.

DESTINO UNICO Interior Door

INVADO Sp. z o.o., Dzielna, Ciasna

Hall 3A, Stand 45

Elegance and modernity are the hallmarks of the Destino Unico collection. Depending on preferences, you can choose a door with glass inserts in the colours: orange, cherry, purple, grey or black. The frame in Destino Unico is made of MDF which is covered with artificial veneer. Leafs are made of panels with a thickness of 22 mm, glass thickness is 4 mm. The width of the glass panel is 80 mm. According to the Invado technology, vertical edges of leafs are rounded.

Epoxy

CERAMIKA TUBĄDZIN III Sp. z o.o., Sieradz

Submitted by: TUBĄDZIN MANAGEMENT GROUP Sp. z o.o., Ozorków

Hall 6A, Stand 58

Products from the Epoxy collection are a revolution in the Polish ceramic tiles market. These tiles are widely used as they can be installed not only on walls and floors, but also on the facades of buildings. They are perfect not only for large investments, but also in the private interiors. With unique design and modularity, they provide unlimited possibilities of arrangement. The size of tiles in the Epoxy collection is up to 120 x 240. So far, large-format tiles were imported to the Polish market only from abroad.

GEOSTRONG Ground Heat Exchanger

P.H.U. GLOBAL-TECH Renata Nowak-Mucha, Dąbrowa Górnicza

Hall 8, Stand 14

GWC GEOSTRONG is a system supporting mechanical ventilation patented by GLOBAL-TECH. The purpose of this solution is the use of ground temperature to heat (in winter) and cool (in summer) the air flowing in the system, which is then transported to the air handling unit. As a result, the cost of heating and cooling buildings operating the system is significantly reduced. GWC provides humidification in summer.

HST PASSIV CORNER VIEW

ADAMS H. Pędzich, Mrągowo

Hall 5, Stand 38

The HST PASSIVE CORNER VIEW lift and slide window system is an ideal solution for optimum use of space within corner terrace doors. In view of unlimited freedom, comfort of use and energy efficiency, we have created a door system with a lowered fixed leaf, low threshold and window corner joint using the STEP technology, which provides plenty of daylight and optimum utilisation of living space.

Izonil Hydrophobic Admixture

IZONIL GROUP s.r.o., Slovakia

Submitted by: ISONIL Deutschland GmbH, Germany

Hall 3, Stand 87

Currently marketed on the Polish market through a network of wholesalers and supplied directly to construction companies. The distribution of the product will be launched at the construction trade fair Budma 2017. The fair will feature presentations and training in the properties of the product and its use addressed to the networks of wholesalers, direct construction companies, architects and designers. Our technical advisors will provide support directly in existing facilities (renovation) and new investments.

FOTOLINE® Paving and patio slabs

FOTOLINE® Paving and patio slabs Hall 3, Stand 4

FOTOLINE® paving and patio slabs are innovative products manufactured by means of application of digital printing on the visible surface and securing it with protective coating. Photographic imaging provides endless creative possibilities for both designers and private investors. FOTOLINE® technology enables the creation of any photographic image, e.g. cross-section of natural stones, ornamental designs, ornaments as well as any photos.

Energeto 5000 View Window System

Fabryka Okien i Drzwi Mirox Sp. z o.o., Poznań

Hall 5, Stand 48

Well-lit rooms promote well-being and trigger a whole lot of good energy. That is why it is good to get as much natural light into our interior as possible. How to do that? The answer to this question is the innovative Energeto 5000 View window system which allows us to enjoy light, space, warmth and design in structures of the future.

FPP-V preSelect² Top Hung Window

FAKRO Sp. z o.o., Nowy Sącz

Hall 5, Stands 79 and 80

Hall 7, Stand 26

The new FPP-V preSelect2 window is the expansion of the concept of the previous top hung window. Now the preSelect2 sash can be lifted almost 30% higher − up to an angle of 45°. The position of the switch in the preSelect2 window has also been modified. In the new version the switch is positioned in the lower part of the frame which increases the comfort and ease of use. The modifications in the design of innovative fittings allow to obtain large

window sizes, e.g. 134x160cm.

FAST Metal Door Frame

PORTA KMI POLAND Sp. z o.o., Sp.k., Bolszewo

Hall 5, Stand 27

The advantage of the FAST metal door frame for installation in plasterboard walls is clean and simple installation in only 6 minutes. The whole process does not require drilling and the use of PUR foam, eliminating the risk of soiling and damaging walls and floors. Installation can be performed in a fully equipped office.

The FAST frame can be disassembled and reused − see office reorganisation, rearrangement of plasterboard walls. Quality is confirmed by 5-year PORTA STEEL warranty. The product is recommended for investments.

"60+" Garage Door Panel with thermal spacers

KRAT-MET Dariusz, Przemysław i Helena Szymaniuk Sp.J., Kobylnica

Hall 3A, Stand 20

60 mm gate panels with a double thermal spacer for sectional garage doors are perfect for passive houses. The only commercially available panels with a double thermal spacer.

PERI DUO

PERI GmbH, Germany

Submitted by: PERI Polska Sp. z o.o., Płochocin

Hall 3, Stand 16

DUO is a modern formwork system which is characterised by reduced weight and extremely easy to use. Not only is the material innovative, but also the thought underlying the creation of DUO. With the minimum number of various structural elements, you can efficiently set up formwork on walls, columns and ceilings. Both plates and planking along with the majority of fittings, DUO is made of innovative Polytech composite. This modern material is extremely light, yet has a high load carrying capacity.

Symfonia Architectural Concrete Slabs

JADAR Sp. z o.o., Radom

Hall 3, Stand 62

Modernity and elegance with SYMFONIA slabs.

Symfonia architectural concrete slabs offered by Jadar Home are a designer alternative to traditional wall coverings and facades. Skilfully incorporated in the design, they can also be used on the floor or as a decorative element. Slabs of different colours (white, grey, ivory, black) and sizes (e.g. 30x60, 90x60, 120x60 cm) allow for the implementation of individual projects in a modern, but classic setting.

PORTA EXTREME RC3 37 dB

PORTA KMI POLAND Sp. z o.o., Sp.k., Bolszewo

Hall 5, Stand 27

Porta EXTREME RC 3 37 dB door perfectly matches the strategy under the slogan 'Open up to the possibilities'. Porta cares about the quality of its products and their high performance, but it is the customer who decides where they are installed. That's why Porta EXTREME RC3 37 dB is perfect as a security door and provides adequate sound insulation in places where silence is extremely important. Fire resistance and smoke tightness further enhance the value of the door. Decide what you need and we will help you realise it.

RESYSTA Profiles made of composite material

CROSWOOD Sp. z o.o. Sp.k., Toruń

Hall 5, Sector C, Stand 34

RESYSTA in 60% consists of natural silica contained in rice hulls and of PVC. The material is 100% waterproof while maintaining the appearance of exotic wood. 15-year warranty on the material without the need for impregnation, bendability and full freedom in the choice of colours make this highly eco-friendly material a great alternative to WPC and wood.

Retro Collection

Producent Podłóg Drewnianych Jawor – Parkiet, Nowe Miasto Lubawskie

Submitted by: Przedsiębiorstwo Drzewne JAWOR Antoni Jan Gawiński, Nowe Miasto Lubawskie

Hall 3A, Stand 9

The Retro Collection is a line of hand-styled, antiqued oak planks. The final appearance of the product is the result of a number of woodworking processes − paling, brushing, staining and oiling. These treatments imitate the effect of long-term use and give the floor a very rustic feel.

BUDMAT Modular Steel Roof Tile Sheets

BUDMAT Bogdan Więcek, Płock

Hall 6A, Stand 21

BUDMAT is the only family of modular steel roof tile sheets in up to five unique modular roof designs from a single manufacturer. The steel roof tiles are also offered with gutters, accessories and roofwork − which guarantees comprehensiveness. The two-module steel roof tile sheets, the shape of which makes use of a number of innovative and patent-protected design solutions, perfectly fit to market needs and tastes. The BUDMAT family is a high quality of products, aesthetics and ease of installation.

Sky - Frame

SKY FRAME A.G., Switzerland

Submitted by: BAUSAN ALUMINIUM

Hall 5, Stand 65

Sky-Frame is a unique system of Swiss sliding windows designed for modern and demanding construction, which through the use of first-class solutions allows to realise the boldest visions of architects. According to the Bauhaus idea of "free-flowing space", all-glass sliding windows allow for interaction between the interior and the exterior, where the only element visible to the eye are unique, slender joints between the glass panes with a width of 20mm.

LTK Energy Super Thermo Insulated Loft Ladder

FAKRO Sp. z o.o., Nowy Sącz

Hall 5, Stands 79 and 80

Hall 7, Stand 26

LTK Energy is a new generation of super thermo insulated loft ladder designed for installation in buildings where there is a large temperature difference between the usable space and non-usable attic. The innovative solutions used in the ladder provide high comfort and the super thermo insulated flap protects against heat loss, making the LTK ladder perfect for energy-efficient homes where great emphasis is placed on minimising heat loss.

SYSTEM EMO – STROPEX – energy efficient installation of windows

Przedsiębiorstwo Produkcyjno Handlowo Usługowe STROPEX Spółka Jawna Renata Bruzi, Krzysztof Bruzi, Fabianów

Hall 5, Stand 2

EMO is an innovative solution for energy-efficient and passive homes, eliminating thermal bridges, moisture and mould formation within windows, ensuring very good sound insulation, eliminating installation errors and ensuring window tightness after installation. Floating installation eliminates deformation and stress on the window frame. KZN shutter lintel allows to obtain a larger window opening and more light in the house, which translates into greater comfort and better mood.

Wall and roof sandwich panels with a core of rigid polyurethane foam (PIR SYSTEM)

PRUSZYŃSKI Sp. z o.o., Warsaw

Hall 6A, Sector A, Stand 10

Blachy Pruszyński PIRTECH are wall and roof panels filled with polyurethane foam. The company offers both panels with visible and concealed fixing. The panels consist of two stainless steel cladding layers and the core. The core is made of CFC-free, environmentally friendly polyurethane foam with a density of 40 ± 3 kg/m³ and very high thermal insulation. The production process is continuous and is executed on a fully automated, the most advanced line for the production of such plates in Europe. PIRTECH sandwich panels received the TOP Builder 2017 award.

QUIKSET – EPOXY ADHESIVE

PRIVLAB Sp. z o.o., Kąty Wrocławskie

Hall 5, Sector B, Stand 15

QUIKSET is an innovative adhesive to fasten all kinds of poles in the ground, including those made of wood, steel, aluminium and plastic. It can be used for mounting wooden and steel fences, information signs, elements of playgrounds and many other devices. It does not require heavy equipment or access to water and electricity. QIOKSET is an alternative to heavy, staining and long drying, ready-mixed concrete in bags. One QUIKSET bag is even 75 kg of concrete.

K-446-2 TH KRATOS Trowel

KREBER Maszyny Budowlane Sp. z o.o., Radzyń Chełmiński

Hall 3, Stand 33

K-446-2 TH KRATOS trowel is a device with which the work on concrete floors becomes lighter and is executed by the operator in a more comfortable environment. Ease of use, friendly design are the characteristics that distinguish KRATOS among other such machines. This domestic product is manufactured using high quality elements and materials guaranteed by certificates. The use of covers made of glass fibre reduces the weight of the unit, improves its aesthetic quality and protects sensitive systems against unauthorised access. KRATOS is your step ahead!!!

ZGM-2000 / 2.0 Bender with electric drive

PHUP MAAD Maria Wiśniewska, Tuchola

Hall 6A, Stand 11

ZGM-2000 / 2.0 bender with electric drive ensures more efficient and accurate operation compared to the manual version of the machine. Exchangeable operating elements allow the operator to execute much more complicated flashings.