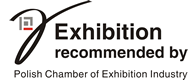 Join BUDMA Premiere Club
83% of visitors are coming to the trade Fair to see new products
Surprise them with something

absolutely NEW

!
BUDMA Premiere Club is designed for Exhibitors whose product will be presented for the first time on the Polish market during the BUDMA trade fair.
What we offer?
Wide promotion of the product (name, description, visualization):
- in cooperating branch media
- in daily press (i.a. Gazeta Wyborcza)
- on the trade fair website
- in the trade Fair publications (i.a. BUDMA News magazine, Visitors Vademecum)
- in newsletters send to approx. 78 000 e-mail addresses
- outdoor during the trade Fair (i.a. LED screens, banners etc.)
ATTENTION! PRESENED PRODUCTS WILL BE PARTIALLY COVERED UNTIL THE BEGGINING OF THE FAIR!
What we expect?
Preparing market premiere to be revealed during BUDMA 2016
- necessary condition is the absence of product on sale before 02.02.2016
- product MUST be presented to general public for the first time only during BUDMA fair
Preparing product presentation at the trade Fair stand
Placing "BUDMA Premiere Club" logo on Partner website until 05.02.2016
Active promotion of the trade Fair and the event amongst Partners' customers
Be in the centre of attention of 50 000 professionals!