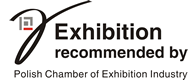 BUDMA 2015 Premieres
Get to know the latest products of the market!

You will see the products at BUDMA for the first time ever!

ProAqua – a roof gutter system

HALL 8 / STAND 2

Made of plastic, the system is designed for draining rainwater off. The application of modern construction solutions makes the installation easier and also results in increasing the system's efficiency as a form of roof redecoration.

DXW Flat roof window

Hall 5 / Stand 82

The DXW Flat roof window can be walked on, which makes it a definite premiere. The product will for the first time be presented at BUDMA; however, it is not available on sale yet!

ExtremeFix

Hall 3 / Stand 67

Owing to its revolutionary formula, it is the strongest and most durable adhesive tape in the world! It connects all materials such as metals (iron, aluminum, copper), wood, glass, rubber, china, ceramics, plastics, and PCV elements together.

Galeco STAL2

Hall 7 / stand 11




A roof gutter system based on a square profile of the roof gutter and the downpipe. The new square drainpipe Galeco provides opportunities for a modern and aesthetic look of a house with an eaves. That is possible thanks to the under-ceiling masking frame, which is attached on gutter hooks and which covers the front part of the roof gutter, thus giving an impression of a smooth eaves.

Action One Pad Auto

Hall 8A/ stand 23

A professional safety harness for performing hanging works, equipped in a double front catch loop: upper front (a shock absorbing rope or a self-locking mechanism), front hip (for hanging work or during evacuation emergency), back catch loop (a shock absorbing rope, a self-locking mechanism)

flat roof tile BERGAMO

PAWILON 7A / STOISKO 26

The product is characterized by a completely flat surface (making it match modern architectural shapes perfectly) as well as high technical parameters. Thanks to its shape, it will be perfect for quite simple roofs, characteristic of compact buildings.

 

polishing float TARNIK

hall 8A / STand 34

A polishing through-float with an innovative 3-part handle, with integrated soft zones, made for better work ergonomics. The handle combines a modern design and comfort, and adjusts perfectly to every hand.